News archive 'News'
Published< 10. February 2021
Polarteknik is taking part in Fire Protection of Rolling Stock virtual conference 2021 taking place 24th-25th February, 2021.
Building on several years of success, the conference brings together key global rolling stock operators and manufacturers along with leading component and material suppliers for 2 days of shared insight across the biggest challenges and opportunities in the sector. Attendees will discover key regulatory updates, emerging rail developments across the globe, and technology advancing the industry, gaining new ideas and inspiration to take back to their organisations to improve overall safety.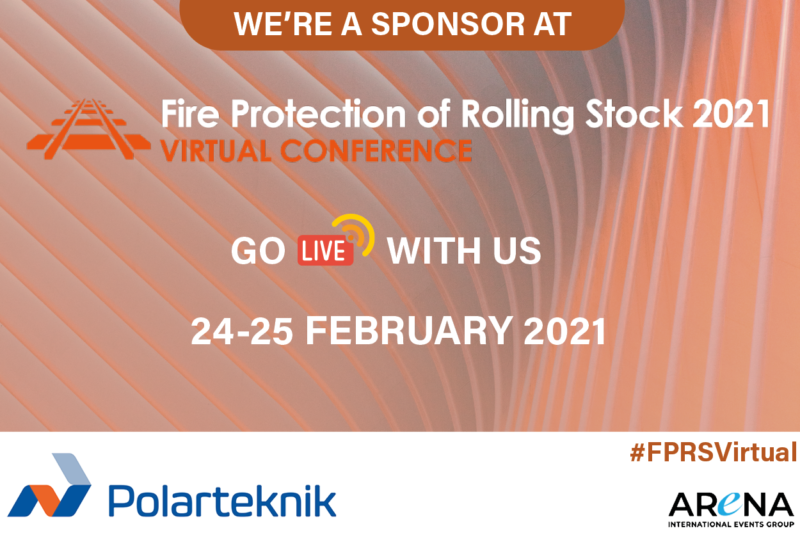 Polarteknik will feature it`s expertise as one of the leading fire barrier experts in Railway Rolling Stock and presents a case study of a Light weight-Low formation-Low smoke E30 fire barrier door and discuss lessons learned from working on fire risk in rolling stock.
Please be sure to register to attend and tune in for our speaking slot on February 25th at 10:15 CET
If you happen to miss the event the material can be obtained by connecting us during or after the event at info@polarteknik.fi 
Published< 10. February 2021
Dear Customers,
Thank you for attending the yearly customer survey questionnaire. Your feedback is enormously valuable! For all of you and especially those of you who did not have the time or opportunity to respond this time we welcome your free response in every encounter and invite your comments on how to work in a way that even better meets your expectations.
Overall the results were very good and it seems we have been able to gain your confidence and satisfaction in many aspects of our activities. Especially the product technical quality and employee engagement are seen to be on a very high level. Thank you for your feedback.
NPS (Net Promoter Score) of 40 is a very good result
Overall satisfaction customer index 81% is very good
In the activities and for the customers where we have failed to meed expectation we will carefully visit the comments given, analyze them and come back to you to work on improvement points.
The activity that requires the most work and improvement from us is flexibility in change management. We will work on it to bring it to the same level as our other functions. We hope that you see a good change in the next months and years to follow.
Yearly survey is an ongoing process for us for 3 years in this format. It will be supported by a more project specific transactional survey where we will be able to dive deeper into the disciplines such as, tendering, design and project management.
Polarteknik Oy
Published< 31. January 2020
Polarteknik Oy (via its UK subsidiary Polarteknik UK Ltd) has acquired the business and assets of Train Door Solutions Ltd pursuant to a business purchase agreement that completed on 31 January 2020. The planned start of business operations under the new Polarteknik ownership structure will be 1st of February 2020.
Train Door Solutions is a UK company specialising in servicing pneumatic and electrical door systems. The company, from its registered office in Milton Keynes, UK provides its services for leading train service companies, fleet owners and OEM manufacturers. Train Door Solutions' owners are Nigel Mason, Vanessa Mason and Toni Goff, with Nigel and Vanessa Mason continuing in management roles under Polarteknik's ownership. The new company will keep its name as Train Door Solutions and continues to operate as a standalone company.
Train Door Solutions' Director Nigel Mason: "It was time to take the next step in Train Door Solutions' strategy. With Polarteknik as our new owner, we are able to continue to develop the business together."
Polarteknik Oy, based in Huittinen, Finland, provides door systems, partition walls and components for leading railway OEM manufacturers such as Hitachi, Bombardier, Siemens, Alstom and Stadler. Polarteknik has been supplying door systems for the UK market for more than 20 years and has worked closely with Train Door Solutions since 2013. Today Polarteknik is a European market leader in interior automatic and fire door systems.
Polarteknik's Managing Director Tomi Ojala: "Train Door Solutions is a strong and respected company with a lot of knowledge of door systems' service, maintenance and refurbishment. This deal will complement Polarteknik's strategy in strengthening local service and manufacturing activity in one of our main markets".
Train Door Solutions and Polarteknik will together be able to focus on generating new opportunities and offer best in class customer support and service in the UK with a new stronger organization.
For more information, please contact:
Tomi Ojala, Managing Director, Polarteknik Oy
Phone: +358 207 709 521
Press release: Download pdf
Lehdistötiedot: Lataa pdf
Published< 12. December 2019
Polarteknik Oy and Cyber Test Lab, a part of Turku University of applied sciences, Salo IoT campus have made an agreement to collaborate in the areas of cyber security testing, research and development.
Polarteknik Oy is a company working internationally in Railway rolling stock parts and systems and related After sales services, having customers mainly in Europe and exporting over 90% of the production. The company`s portfolio of products includes but is not limited to complete fire integrity solutions, partitions, automatic sliding door systems and manually operated sliding and hinged doors. The doors are used to improve passenger comfort and safety in new build and refurbished passenger cars of railway rolling stock.  Company`s estimated market share in high speed, intercity and commuter train classes is over 40%.
Railway traffic and it`s safety critical subsystems are regulated with the highest of quality and safety regulations. In the few recent years Cyber security has been an important addition to the requirement specifications. Although the application specific standardisation is still underway the OEM customers already have high requirements to the subsystem suppliers because the planned life cycle of the rail cars can extend to 40 years.
" There is not a great supply of IoT-testing related service available yet. We can help companies in different stages of product development", says Dr. of Science in Tech., Executive Lecturer, Research Group Leader Jarkko Paavola from Turku University of Applied sciences.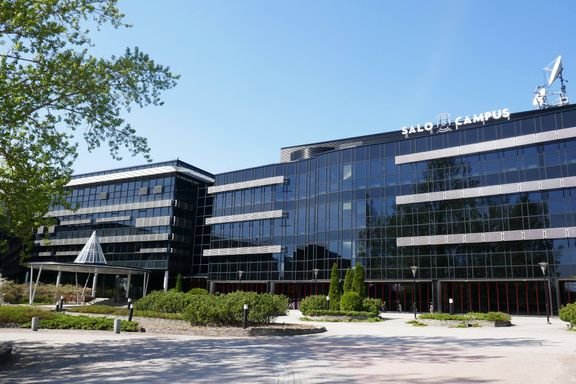 " This type of a collaboration model is a great opportunity for SME companies that may not have the possibility to employ full time cyber specialists. The aim of the collaboration is to be long term, enhance the cyber capabilities in the company and direct the company`s product development process into considering the cyber vulnerabilities earlier in the development funnel", says Business Development Director Mika Korhonen from Polarteknik Oy.
Cyber Test Lab is developed in KyberVALIOT-programme, that is funded by European Regional Development Fund (ERDF). In addition to Turku University of Applied Sciences (TUAS) the programme is participated by the University of Turku (UTU) and South-Eastern Finland University of Applied Sciences (XAMK). Laboratory investments are supported by Ministry of Education and Culture.
Polarteknik Oy is a leading company in Europe focused on developing, manufacturing and providing after sales services of interior door systems, fire integrity solutions and partitions to railway rolling stock. The customers for the company are the leading train, railcar and subsystem manufacturers in the world. Polarteknik designs and manufactures products and control systems that are tailored to customers specifications and needs. Polarteknik has 4 business locations in Finland and has a turnover of approximately 16 MEUR per year.
Additional information can be obtained
Managing Director Jukka Vakula, Salo IoT Campus,
+358 40 761 7287, jukka.vakula@saloiotcampus.fi
Executive Lecturer, Research Group Leader Jarkko Paavola, Salo Cyber Test Lab
+358 40 355 0335, jarkko.paavola@turkuamk.fi
Business Development Director Mika Korhonen, Polarteknik Oy
+358 207 709 569, mika.korhonen@polarteknik.fi