After Sales
Our aftersales services help our customers keep their fleet in a good condition throughout its life cycle. This secures safe and reliable operation while also ensuring optimised total cost of ownership and great travel comfort far into the future.
The core drivers in our engineering and development include safety, reliability, sustainability and optimised life cycle costs. Starting from the design and engineering phase of the product, we think about recyclability, use of material and the sustainability of the suppliers we use to optimise the footprint of not only serial production but also the complete product service life.
As depicted below, Polarteknik offers a variety of services that can be selected based on customer needs. Our service portfolio includes design, installation and commissioning support, maintenance, modernisation, spare parts and technical support throughout your fleet's lifetime.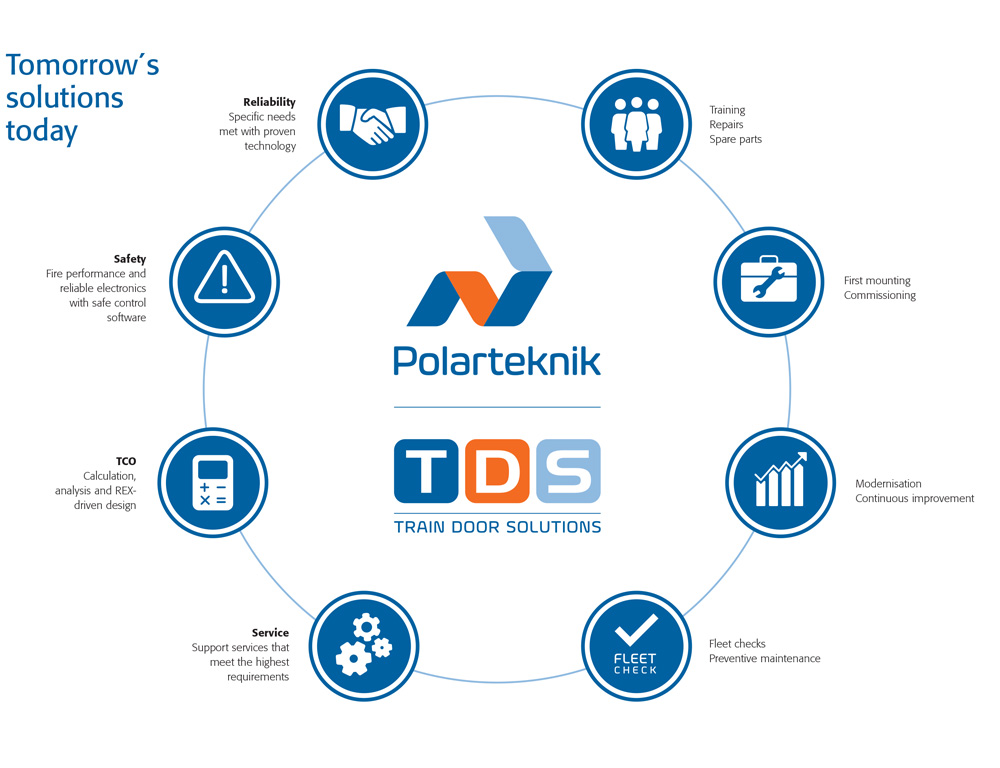 Do not hesitate to ask for further information. We will be happy to tailor a service package that matches your exact needs.