Smart Partition Wall
for an elevated onboard experience
Smart partition wall by Polarteknik is a value-added solution for super modern, versatile and effortless passenger compartment division.
The all-new solution meets today's adaptation requirements and the need for more cyber secure, IoT ready and infotainment prepared partition.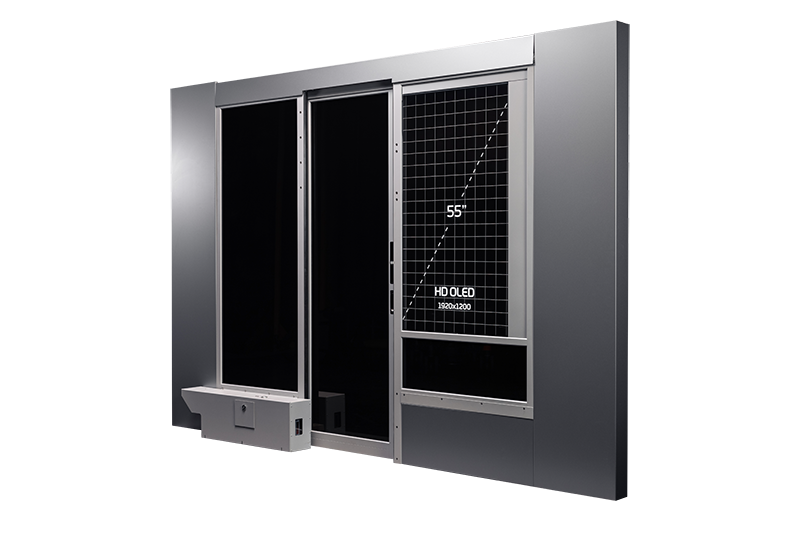 Main features
All components and materials are of high quality and thoroughly tested
Manufactured according to IRIS quality system
Sliding door mechanism pre-assembled and tested
Minimized amount of assembly modules
Easy service access for internal components
Easy integration to train systems
Optimized for low maintenance costs
Flexible scope of supply

Superior Visual Quality and Contrast with Plug & Play Readiness
Smart partition wall – value-added solution
Added sense of openness between the cars
Improved acoustics and privacy
Polished design
Transparent, multipurpose 55" OLED screen
Keeping the travelers informed and entertained
Perfected for railway rolling stock and customer-tailored to meet international and national requirements.