News archive / February 2021
Published< 10. February 2021
Polarteknik is taking part in Fire Protection of Rolling Stock virtual conference 2021 taking place 24th-25th February, 2021.
Building on several years of success, the conference brings together key global rolling stock operators and manufacturers along with leading component and material suppliers for 2 days of shared insight across the biggest challenges and opportunities in the sector. Attendees will discover key regulatory updates, emerging rail developments across the globe, and technology advancing the industry, gaining new ideas and inspiration to take back to their organisations to improve overall safety.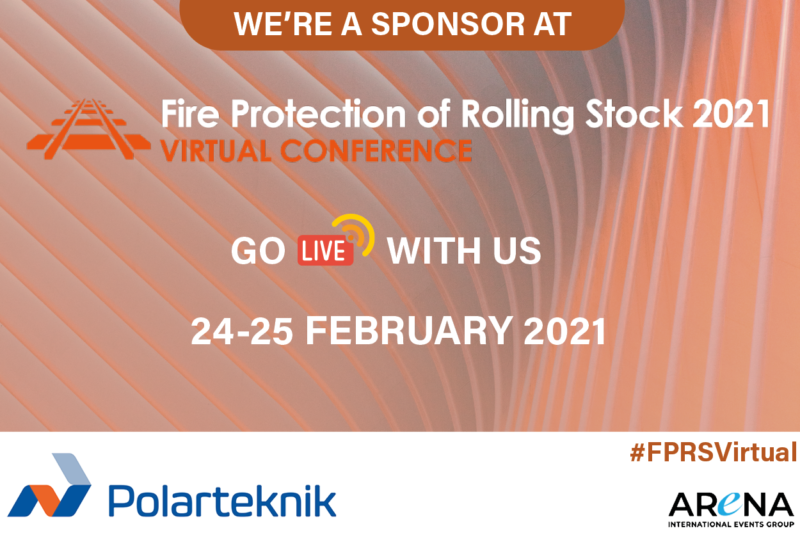 Polarteknik will feature it`s expertise as one of the leading fire barrier experts in Railway Rolling Stock and presents a case study of a Light weight-Low formation-Low smoke E30 fire barrier door and discuss lessons learned from working on fire risk in rolling stock.
Please be sure to register to attend and tune in for our speaking slot on February 25th at 10:15 CET
If you happen to miss the event the material can be obtained by connecting us during or after the event at info@polarteknik.fi 
Published< 10. February 2021
Dear Customers,
Thank you for attending the yearly customer survey questionnaire. Your feedback is enormously valuable! For all of you and especially those of you who did not have the time or opportunity to respond this time we welcome your free response in every encounter and invite your comments on how to work in a way that even better meets your expectations.
Overall the results were very good and it seems we have been able to gain your confidence and satisfaction in many aspects of our activities. Especially the product technical quality and employee engagement are seen to be on a very high level. Thank you for your feedback.
NPS (Net Promoter Score) of 40 is a very good result
Overall satisfaction customer index 81% is very good
In the activities and for the customers where we have failed to meed expectation we will carefully visit the comments given, analyze them and come back to you to work on improvement points.
The activity that requires the most work and improvement from us is flexibility in change management. We will work on it to bring it to the same level as our other functions. We hope that you see a good change in the next months and years to follow.
Yearly survey is an ongoing process for us for 3 years in this format. It will be supported by a more project specific transactional survey where we will be able to dive deeper into the disciplines such as, tendering, design and project management.
Polarteknik Oy