News archive / December 2019
Published< 12. December 2019
Polarteknik Oy and Cyber Test Lab, a part of Turku University of applied sciences, Salo IoT campus have made an agreement to collaborate in the areas of cyber security testing, research and development.
Polarteknik Oy is a company working internationally in Railway rolling stock parts and systems and related After sales services, having customers mainly in Europe and exporting over 90% of the production. The company`s portfolio of products includes but is not limited to complete fire integrity solutions, partitions, automatic sliding door systems and manually operated sliding and hinged doors. The doors are used to improve passenger comfort and safety in new build and refurbished passenger cars of railway rolling stock.  Company`s estimated market share in high speed, intercity and commuter train classes is over 40%.
Railway traffic and it`s safety critical subsystems are regulated with the highest of quality and safety regulations. In the few recent years Cyber security has been an important addition to the requirement specifications. Although the application specific standardisation is still underway the OEM customers already have high requirements to the subsystem suppliers because the planned life cycle of the rail cars can extend to 40 years.
" There is not a great supply of IoT-testing related service available yet. We can help companies in different stages of product development", says Dr. of Science in Tech., Executive Lecturer, Research Group Leader Jarkko Paavola from Turku University of Applied sciences.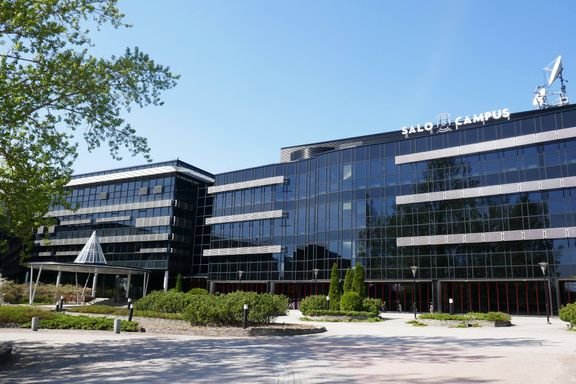 " This type of a collaboration model is a great opportunity for SME companies that may not have the possibility to employ full time cyber specialists. The aim of the collaboration is to be long term, enhance the cyber capabilities in the company and direct the company`s product development process into considering the cyber vulnerabilities earlier in the development funnel", says Business Development Director Mika Korhonen from Polarteknik Oy.
Cyber Test Lab is developed in KyberVALIOT-programme, that is funded by European Regional Development Fund (ERDF). In addition to Turku University of Applied Sciences (TUAS) the programme is participated by the University of Turku (UTU) and South-Eastern Finland University of Applied Sciences (XAMK). Laboratory investments are supported by Ministry of Education and Culture.
Polarteknik Oy is a leading company in Europe focused on developing, manufacturing and providing after sales services of interior door systems, fire integrity solutions and partitions to railway rolling stock. The customers for the company are the leading train, railcar and subsystem manufacturers in the world. Polarteknik designs and manufactures products and control systems that are tailored to customers specifications and needs. Polarteknik has 4 business locations in Finland and has a turnover of approximately 16 MEUR per year.
Additional information can be obtained
Managing Director Jukka Vakula, Salo IoT Campus,
+358 40 761 7287, jukka.vakula@saloiotcampus.fi
Executive Lecturer, Research Group Leader Jarkko Paavola, Salo Cyber Test Lab
+358 40 355 0335, jarkko.paavola@turkuamk.fi
Business Development Director Mika Korhonen, Polarteknik Oy
+358 207 709 569, mika.korhonen@polarteknik.fi
Published< 10. December 2019
HUITTINEN, Finland:
Polarteknik Oy Launches Next Generation Door Control Unit D56
The new D56 door control unit is designed and built to purpose of controlling electrical internal doors in trains
The door control unit is designed for flexibility in controlling the train passenger flow for vestibule, saloon, catering, universal toilet and gangway fire doors that have different needs for functionality, features and safety.
In addition to door motor controlling the D56 module has several digital inputs and outputs for controlling auxiliary functions of a door.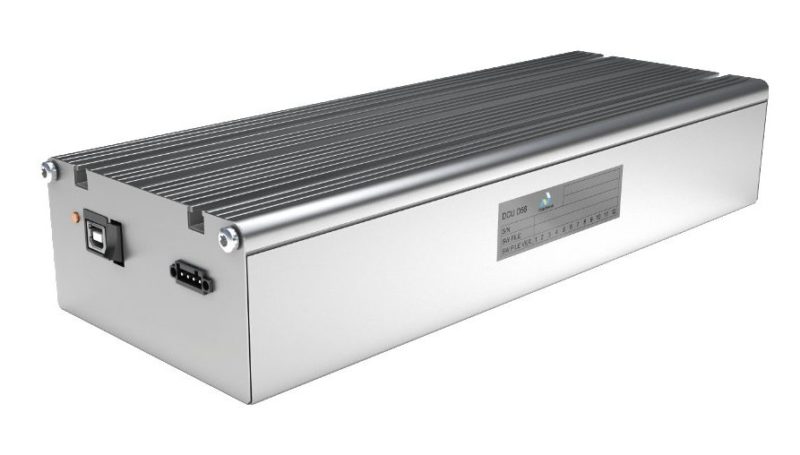 While the previous generation of controllers was already very advanced in its time when introduced in 2009 and still remains in the portfolio for new contracts the main improvements of the new unit are designed with IoT and Cybersecurity in mind. The new D56 control unit has compatibility for existing and future field bus applications in the train: Ethernet UDP, Ethernet, Profinet, Sibas, CIP, Webmaint, IPTCom using commercial proven in use protocol stacks and modules. User interface is designed to facilitate web services/UI/diagnostics and allow cyber security features to be built in.
Mika Korhonen, Business Development Director, said:
"We have gone from single to dual processor architecture to enhance project specific customer tailoring while maintaining the integrity of having the safety related functions of the door controlled by a separate micro controller that is stable, planned for obsolescence and benefits from the development work we have put in during the last 20 years."
The first pre-series units are rolling out of the production line and will undergo a severe test plan to have full compliance with the standards and customer requirements in place. The first serial delivery units will follow shortly and will be first introduced in a major European railway contract in 2020 that can not be disclosed at this time.
For any questions please contact Polarteknik using the email info@polarteknik.fi